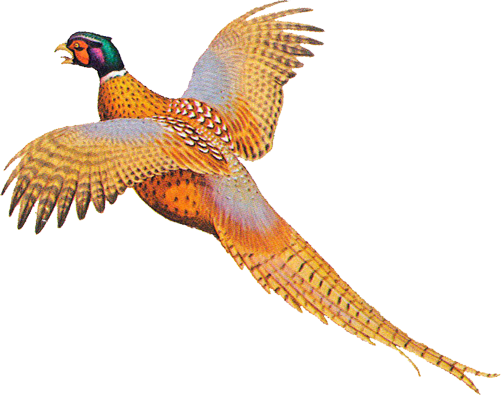 Bear Creek Hunting Preserve, LLC., 38740 Arlone Road, Hinckley, MN
^^
55037
Phone: (320) 384-6954
^^^^^
Cell: (320) 630-4565
^^^^^
Fax: (320) 384-6954

Welcome to
Bear Creek
Hunting Preserve, LLC.
Your Home for
"Quality Pheasant Hunts"

This year, we will also be offering a limited number of early season archery hunts. Please contact us if interested for other details.

We will be happy to accommodate groups from work, church, bachelor party, fund raiser or other event. We can have food catered in for you and will do our best to accommodate your needs. We will again have a good supply of shells both steel and bismuth to fit most guns, Kettle River Pizza, candy bars, pop and water. Please contact us if you have any special needs, questions or concerns and we will do our best to take care of them for you.

Dale and Linda


2019-2020 Annual Newsletter
(Part 2)

To pre-buy, you must purchase a minimum of 25 birds in any quantity up to 100, after which the price drops further.

Please Note
: In order to protect our environment and wildlife, the use of
steel or other non-toxic shot is required at Bear Creek Hunting Preserve.

Pre-Buy Pheasant Prices:
(All bird prices are subject to sales tax)
Birds must be purchased by Sept. 1, 2019 and used by Dec. 31, 2019
Prices are guaranteed through December 31, 2019.

(
Please Note
: All Bird & Package prices are subject to some additional sales tax.)